Rotary started in Chicago in February 1905 due to the vision of Paul Harris, a successful businessman, who brought together a group of like-minded people to work with him to deliver on that vision.
The motto was and remains "Service above Self" and focuses on 7 areas.
Rotary has now expanded through 220 countries with their differing cultures globally. As an organization our statistics are impressive.
Representation in more than 46,000 clubs around the world.
Over 1.4 million members globally.
47 million hours in raw voluntary work.
Expenditure of $337 million on global service initiatives.
Our branch and club structure allows us to deliver the necessary help and aid direct to where it is needed without leakage to maximise the benefits of its programmes.
Rotary is not political, but it influences Regional and Central Governments as well as the United Nations. We transcend national boundaries yet continue to respect all nations' independent sovereignty and culture.
Being such a large organisation, it's paramount that we stay committed to diversity, equity, and inclusion and embrace religious freedom without being a religion. Our membership spans a wide range of faiths and cultures.
In a fast changing and ever larger world, whenever we do something, we apply the Four Way Test to maintain strong ethical integrity: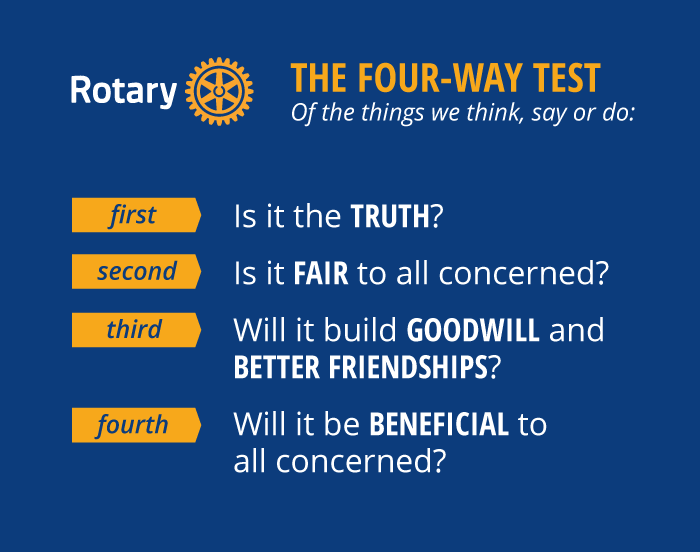 Nelson Rotary's International Projects