Big Brothers Big Sisters International (BBBSI).
BBBSI is the largest mentoring programme in the World, helping 270,000 children reach their potential through professionally supported one-to-one relationships. The base grew internationally after Big Brothers America and Big Sisters International joined forces in 1977. Big Brothers America's origin can be traced back to 1904, when Earnest Coulter, a law clerk in New York, called for help from caring adults to serve as role models to the increasing number of boys appearing in the New York, Court system. About the same time a group called the Ladies of Charity (later to become Big Sisters International) were befriending girls who had come through the Children's Court in New York.
The programme is now offered in 15 countries, including the United States.
The benefit of affiliation with the international body means the programmes being delivered through the network are tested against international evidence based best practice standards. It also results in a programme of continuous improvement based on the learnings and feedback across a significant international network.
Lloyd and Jadon
Development in Nelson/New Zealand
The Rotary Club of Nelson and its members have been integral part of the BBBS Nelson B-Tasman story from its inception to the present time. Over its first 24 years of operations, Nelson-Tasman has grown to be the largest branch in New Zealand and relationships have been developed with 11 primary and intermediate schools plus 5 secondary schools across the wider region.
It has also in turn assisted development of new branches in other centres as the network has expanded.
In 2022 there are 13 Branches across New Zealand. The growth geographically has resulted in a head office structure being established to provide oversight of the network with some Nelson staff promoted into national roles.
During the first 24 years there have been 11 Rotarians who have been members of the board. Four of these members chairing the board for 20 out of the past 24 years. Member Ross Newman was the longest serving Chair having been in the role for nine years. He and member Gaile Noonan, who had served as Deputy Chair under Ross, were both acknowledged with life membership for BBBS when they stood down. Gaile served 11 years on the board and her late husband member Peter Noonan was the member who succeeded Joe Currie as the second Chair.
Ross Newman - Former Chair of Big Brother's Big Sisters and Newly Appointed Ambassador
Ross has also been appointed as an Ambassador for BBBS Nelson-Tasman to continue to help with further development alongside Ambassador Jack Goodhue, BBBS Christchurch, Patrons: Frank Endacott, BBBS North Canterbury, Judge Lynne Harrison, BBBS Taranaki and Mike Cron, BBBSNZ.
Today member Campbell Rollo, who is Rotary club of Nelson's youngest member is a board member, with the Chairmanship having been taken on by former Tasman Mayor Richard Kempthorne.
Some other Rotary members have volunteered over the years as mentors.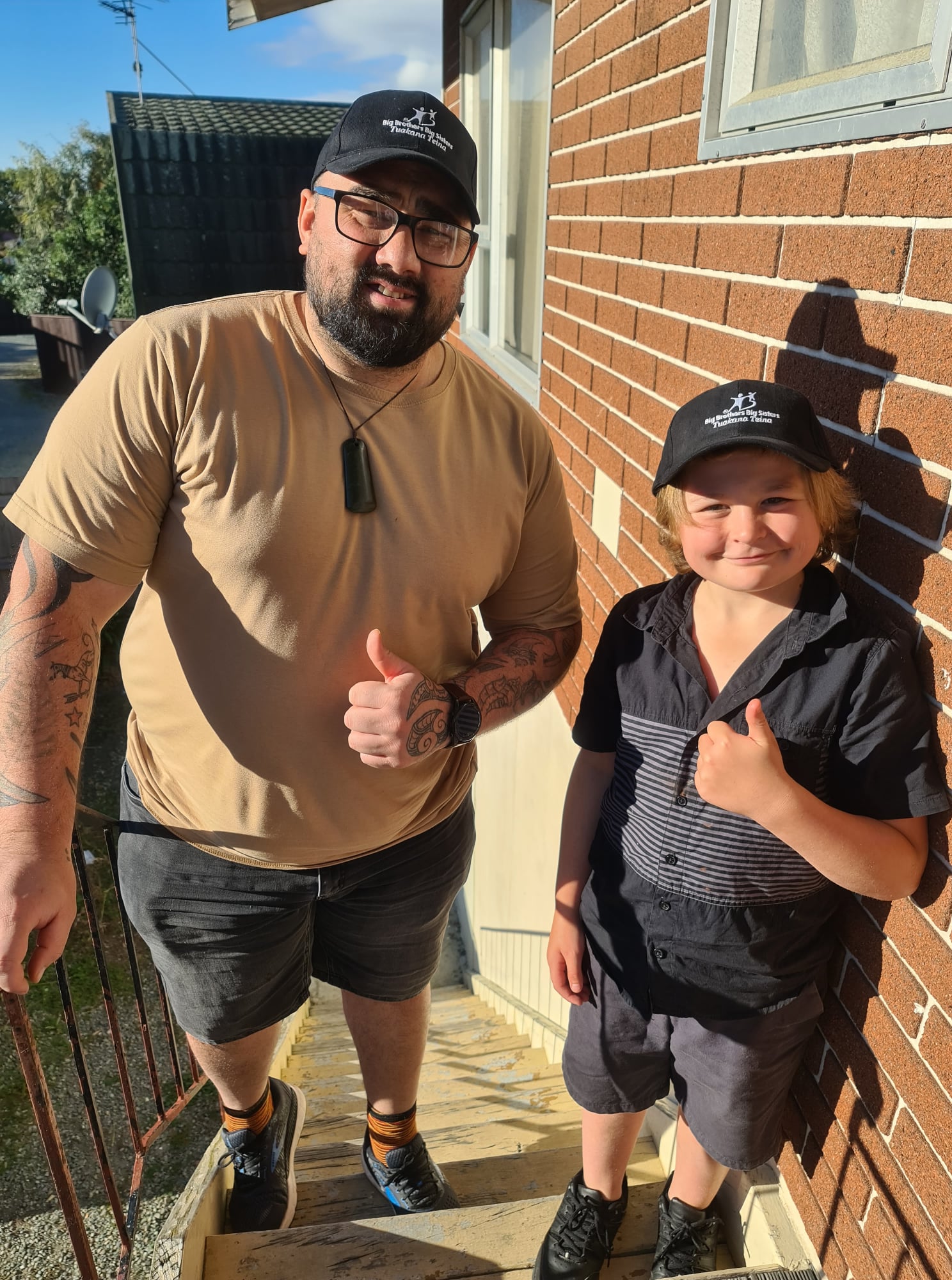 Joseph and Ceaser
In addition to governance support, Rotary has also made a significant contribution financially over the years with both the Rotary club of Whakatu and Nelson West Rotary also coming aboard to add their support to fund matches.
The fit of the values of Rotary and the standards ascribed to by BBBS have resulted in a strong relationship which compliments the programmes Rotary supports in terms of youth development.