Rotary started in Chicago in February 1905 due to the vision of Paul Harris ,a successful businessman, who brought together a group of like-minded people to work with him to deliver on that vision.
The moto was and remains " Service above Self".
Today, globally it has 7 areas of Focus .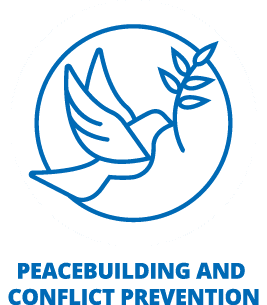 Rotary encourages conversations to foster understanding within and across cultures. We train adults and young leaders to prevent and mediate conflict and help refugees who have fled dangerous areas.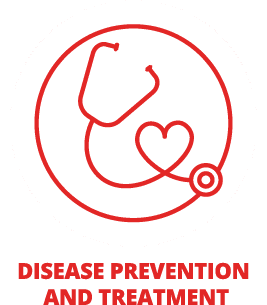 We educate and equip communities to stop the spread of life-threatening diseases like polio, HIV/AIDS, and malaria. We improve and expand access to low-cost and free health care in developing areas.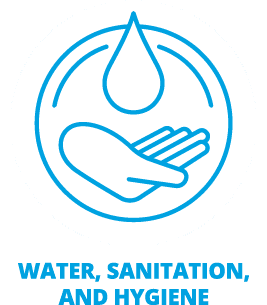 We support local solutions to bring clean water, sanitation, and hygiene to more people every day. We don't just build wells and walk away. We share our expertise with community leaders and educators to make sure our projects succeed long-term.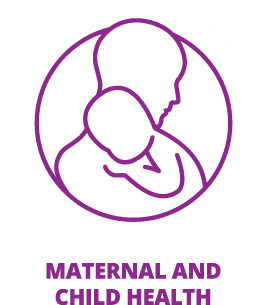 Nearly 6 million children under the age of five die each year because of malnutrition, poor health care, and inadequate sanitation. We expand access to quality care, so mothers and their children can live and grow stronger.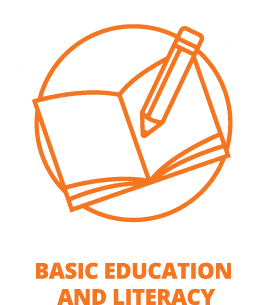 More than 775 million people over the age of 15 are illiterate. Our goal is to strengthen the capacity of communities to support basic education and literacy, reduce gender disparity in education, and increase adult literacy.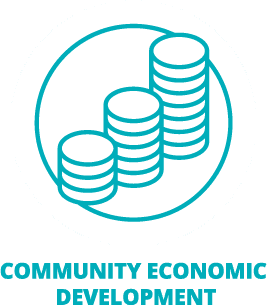 We carry out service projects that enhance economic and community development and create opportunities for decent and productive work for young and old. We also strengthen local entrepreneurs and community leaders, particularly women, in impoverished communities.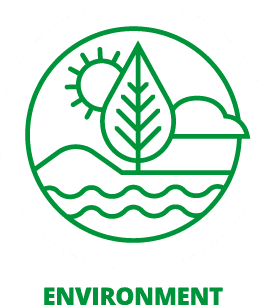 Rotary members are tackling environmental issues the way they always do: coming up with projects, using their connections to change policy and planning for the future.
Vaccination of Children
Give every Child a future. The goal -To reach 100,000 children over 3 years
To mark the Rotary Centenary in Australasia and the Pacific, Rotary is partnering with UNICEF to deliver three vaccines that will not only saves lives but prevent many diseases that can cause life-long suffering. The first two vaccines will protect babies and children from life-threatening rotavirus diarrhea and pneumococcal disease. The third will protect girls and women from papillomavirus (HPV), the infection that can cause cervical and other cancers.
In kind Donations
A combined club initiative meeting a never- ending need.
Collecting in-kind donations and the repurposing of equipment to areas of need within the Pacific. Examples of in-kind donations include goods like health & medical and educational equipment & stationary, clothing and building materials. both carpentry and engineering tools.
Education Facilities
Volunteer labour commitment across clubs
In recent years members have given their time with other Rotarians in: Ambrym Island, Vanuatu - rebuilding a school three classroom block destroyed by Cyclone Pam. Taveuni Island, Fiji – Assisting the Rotary Club of Taveuni Island with its major construction project constructing schoolteacher houses at schools on the island.
ELTO-(English Language Tuition for Officials of South East Asian Countries)
An official Ministry of Foreign Affairs and Trade programme.
Each year an ELTO group comes to Nelson Rotary and present to our club meeting including a meet and greet prior to the meeting. This provides an opportunity to practice both their English and in presenting to a "foreign" audience.
Humanitarian Projects
Shelter box and emergency relief kits
These are used for response to natural disasters, in particular in the Pacific though this year we have made a special grant to go to humanitarian aid to support the victims and displaced of the Ukraine.
Polio Plus
A programme with the objective to eliminate Polio worldwide
This remains a flagship Rotary International programme in conjunction with the World Health Organisation and The Gates Foundation. This programme, over 35 years is very close to achieving its objectives with only a handful of cases now being detected each year.
Rotary has now expanded through 220 countries with their differing cultures globally.
Currently
we have 1.4 million members
46000+ clubs
we have done 47 million hours of voluntary work.
we spent $337million on Global service initiatives.
Our branch and club structure allows us to deliver the necessary help and aid direct to where it is needed without leakage so it can maximise the benefits of its programmes.
Rotary is not political, but it influences Regional and Central Governments and the United Nations.
It respects all nation's sovereignty and culture though transcends national boundaries.
It is committed to diversity, equity, and inclusion.
It is not a religion but embraces religious freedom with membership across a wide range of faiths and cultures.
It fosters ethical dealings through encouraging members to apply the Four - Way Test to all they do:
Is it the Truth?
Is it Fair to all concerned?
Will it build Goodwill and better friendships?
Will it be beneficial to all concerned?