The Habitat for Humanity Cabin Project, in Upper Vanguard Street, Nelson is to build an accommodation complex for single people who currently have no homes and are housed in temporary accommodation.
The complex has 8 cabins as bedrooms with a separate portable ablution unit containing showers, toilets and laundry, and a communal kitchen/lounge building. The cabins have been built by Nelson Marlborough Institute of Technology apprentices.
Because the project was running behind schedule, a request went out to Rotary clubs for assistance. Both Nelson West Rotary Club and the Rotary Club of Nelson have responded. Nelson West has completed stopping and painting work in the cabins, together with decks. Our club has focused on landscaping including building raised gardens, clearing rubble as a base for the gardens with topsoil then added, and assembling BBQ tables. Both clubs have been working with a Habitat volunteer coordinator.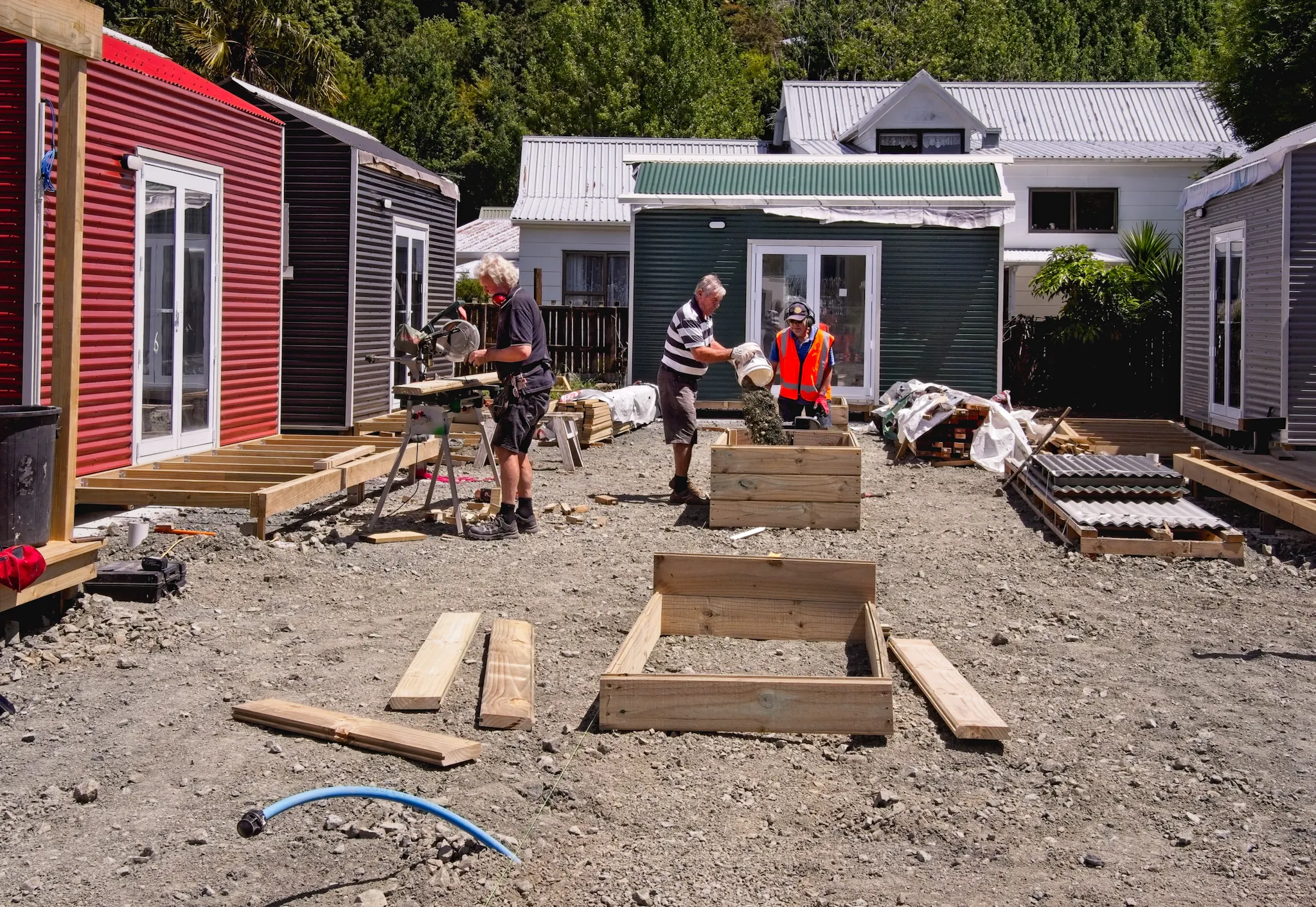 Rotarians landscaping
The project is due to be completed by 12 December 2022 for handover to THE Salvation Army who will administer the site on behalf of Housing First (Ministry of Housing and Urban Development Te Tuapapa Kura Kainga).
The objective is not just to provide housing, but also to make it affordable with those selected as tenants paying a rent to live there that fits their ability to pay.
This is only a small step to addressing the growing housing crisis which has increasingly developed in New Zealand over the last few years due mainly to the shortage in supply of houses at affordable rentals, leading to overcrowded accommodation, couch surfing and homelessness.