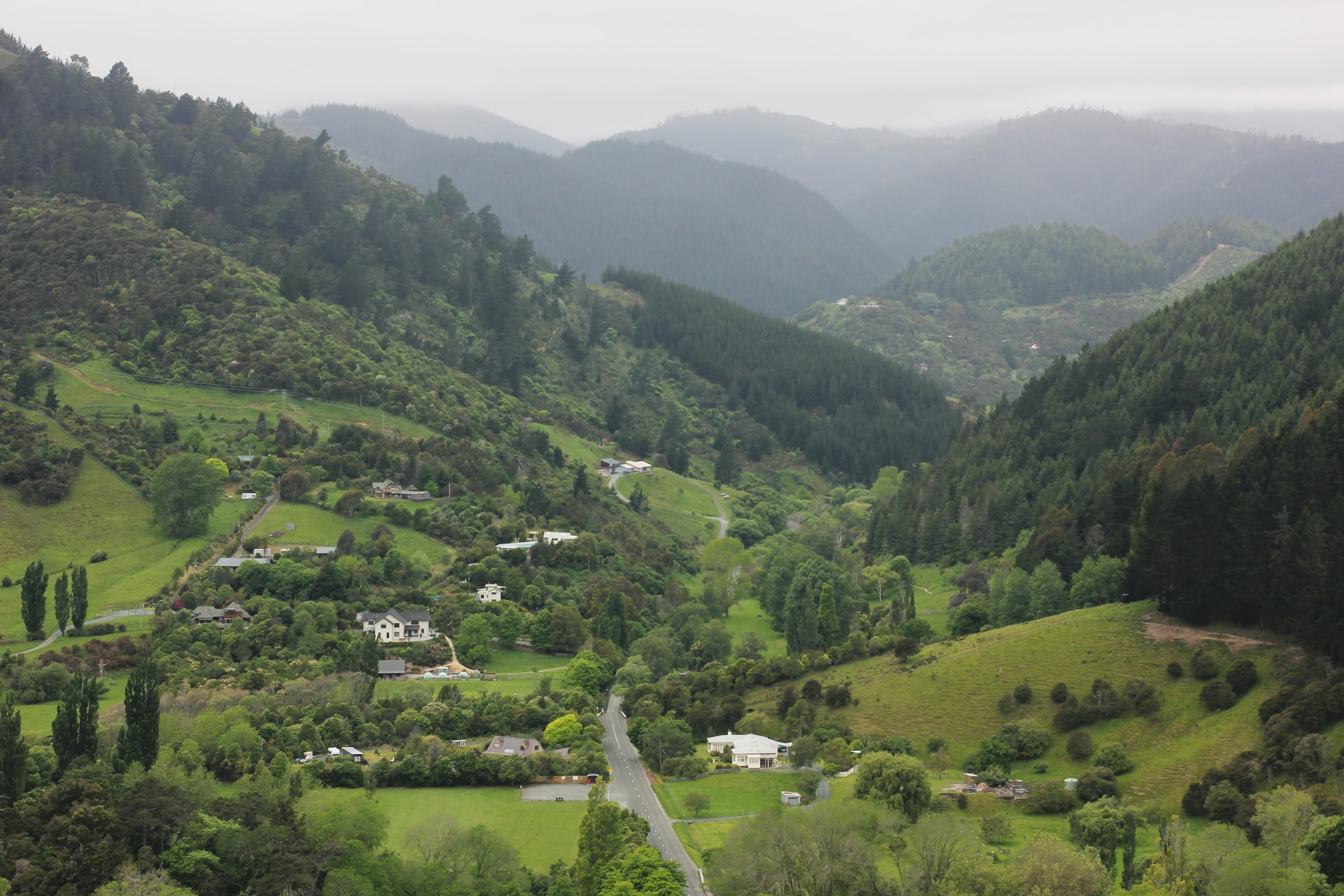 Nelson offers one of New Zealand's best lifestyles for both residents and visitors alike. North facing onto Tasman Bay and sheltered to the South, West and East by mountain ranges it enjoys a temperate maritime microclimate. It most regularly achieves the highest annual sunshine hours of any city and region in the country which helps make the land highly fertile and productive.
As a city of only 59,000 population within a region of only 103,000 population, it "punches well above its weight". This is due to having a very strong economy based of Farming, Horticulture, Forestry, Fishing and Tourism. It has the largest deep sea fishing port in Australasia and Nelson airport ranks fifth for total domestic passenger arrivals and departures behind Auckland, Wellington, Christchurch and Queenstown. From its location in the centre of New Zealand, it has easy access to and from the rest of the country.
Nelson is the gateway to three National Parks (Nelson Lakes, Kahurangi and Abel Tasman). Although all attract visitors, the Abel Tasman attracts the most international visitors with its beautiful bays, golden sands and turquoise sea. The region is also a playground for its citizens due to the ease of access for cycling (Great Taste Trail) , tramping mountain biking, boating and skiing whether in the National Parks or it's many reserves . Nelson's Brook Valley also has the 714 hectare Brook Waimarama Sanctuary for endangered native bird and other species.
Nelson City is home to the Arts including the iconic Suter Art Gallery (Te Aratoi o Whakatu), the Nelson Centre of Musical Arts (NCMA) and the Theatre Royal (for performing arts). The Suter has one of the highest visitor levels of any of the regional galleries in New Zealand and the NCMA hosts the Internationally acclaimed Adam Festival , a biannual festival for chamber music and a highlight of the Nelson calendar. It is little surprise that the region is home to a significant population of visual artists, artisans, musicians and other performing artists.
What the Cawthron and our Arts' centres all have in common is that they were started with the foresight and philanthropy of early Nelsonian's.
The Rotary Club of Nelson and Rotarians have added to that legacy through service to the community providing support through funding, advice/governance and or volunteer involvement.